Abraham Lincoln Flash Cards PDF
Abraham Lincoln Flash Cards pdf - Learn about Abraham Lincoln from the following collection of cards. This resource can be used by teachers and parents both at home and in the classroom.. Print from the link below.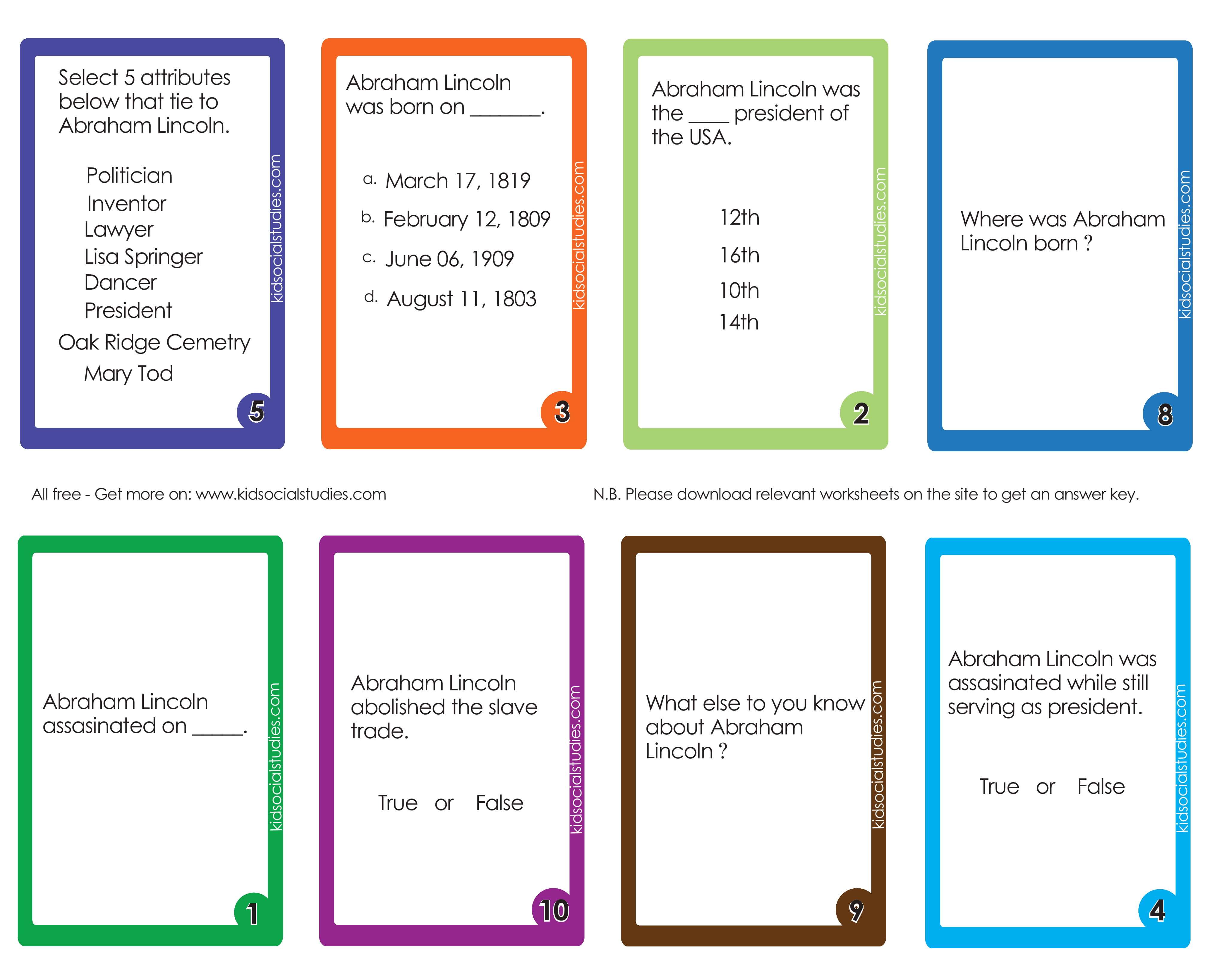 Click on the print button above to download cards or Print here
This page features a collection of cards which students to can use to learn about the live of U.S. president Abraham Lincoln. He was one of the greatest figures in American history..This activity is for students in 2nd, 3rd, 4th and 5th grades.