Martin Luther King Jr. Flash Cards PDF
Martin Luther King Jr. Flash Cards PDF - Martin Luther King Jr. was a human rights activist who was popular at his time in the U.S.A. for several things. Martin Luther King day is celebrated every year in honor of his achievements. This page contains a collection of printable cards which can be used to learn about him.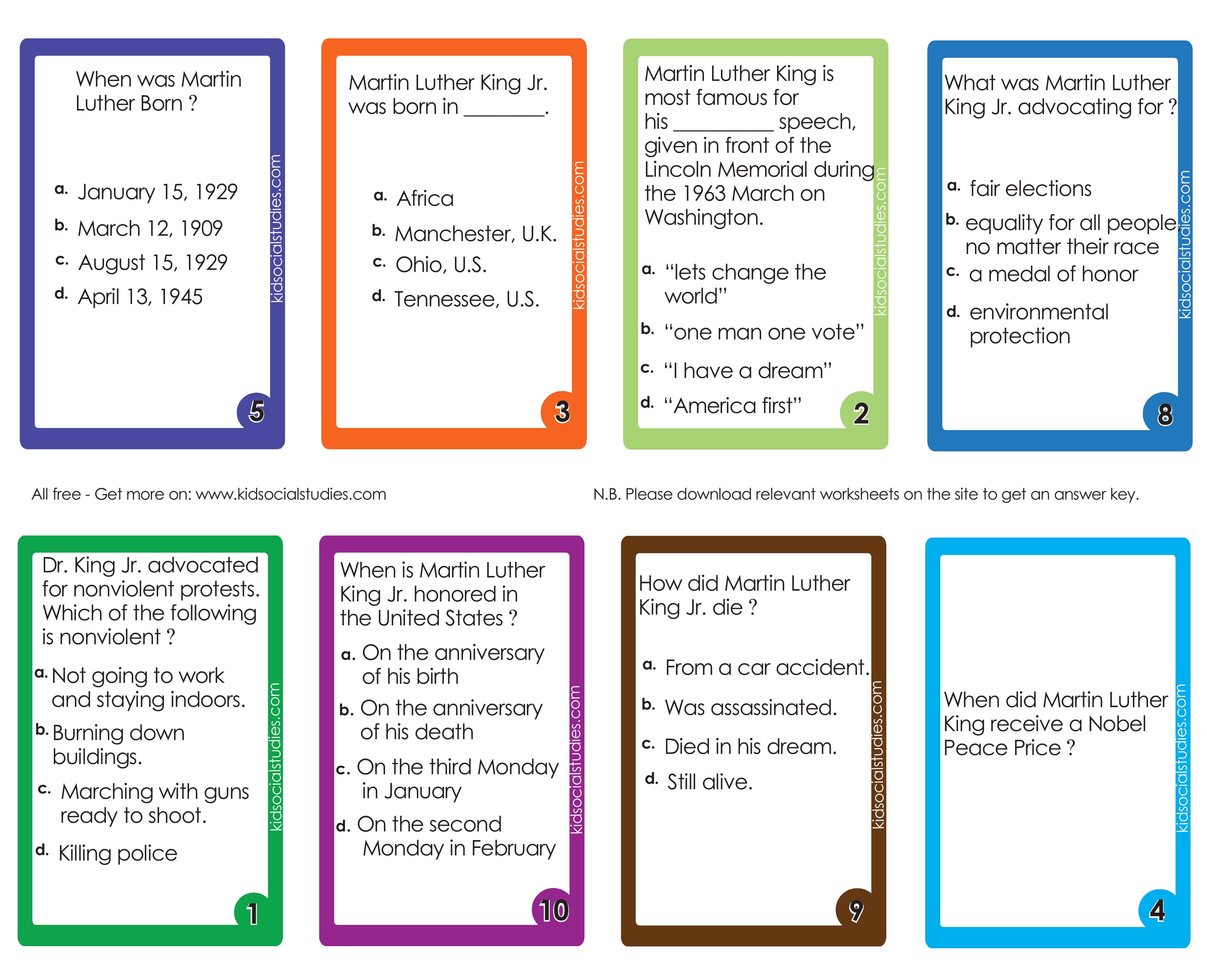 Click on the print button above to download cards or Print here
Free printable flash cards download for students to review some quick facts about Martin Luther king Jr., who was Martin Luther ? What is he famous for ? What did he mean when he said he had a dream ? How did Martin Luther king die. These and more are addressed in the card pack on this page.. This activity is for students in 2nd, 3rd, 4th and 5th grades.