The American Flag Flash Cards PDF
The American Flag flash cards pdf. Below is a collection of printable cards which kids can use to learn some facts about the American flag. Print from the link below.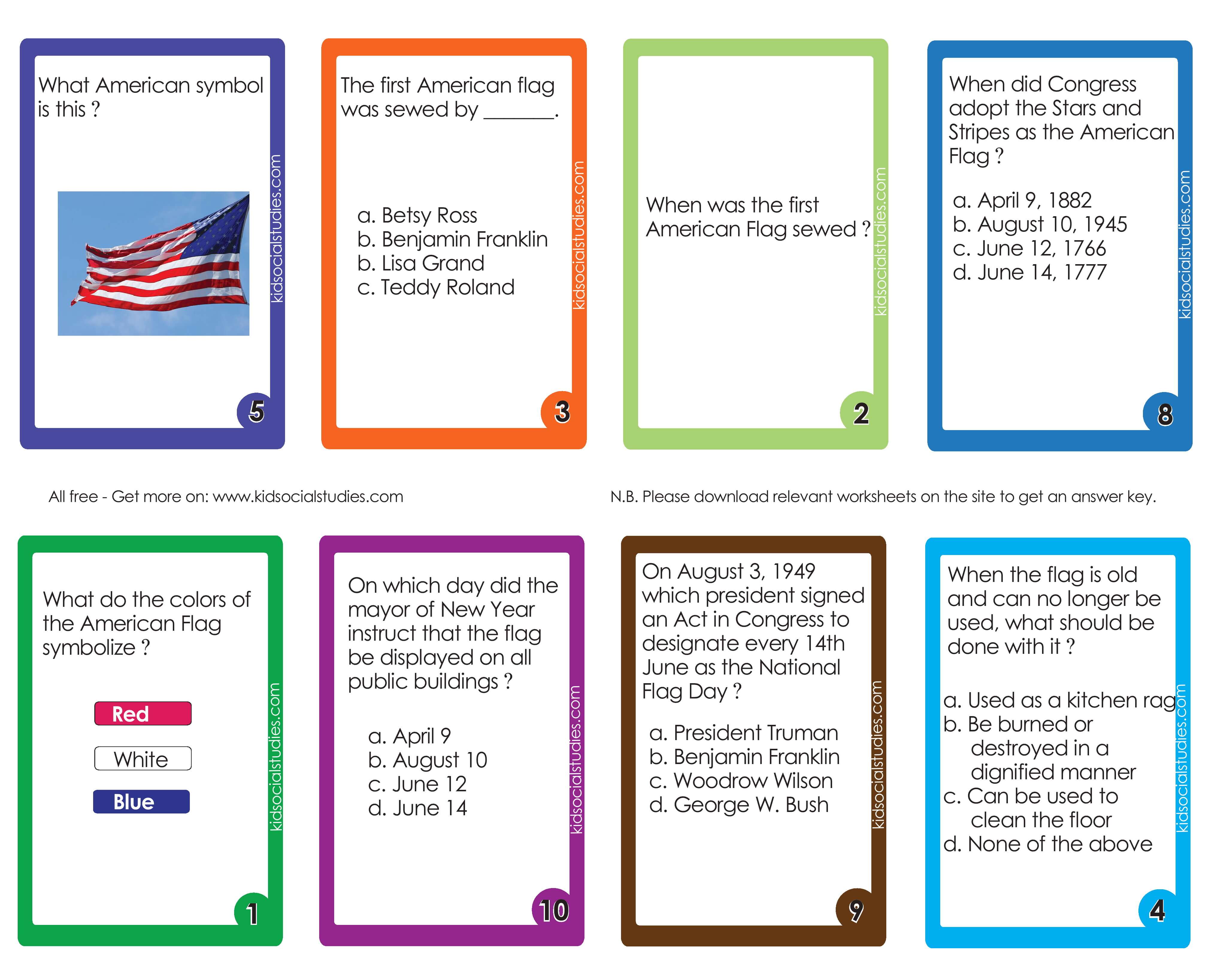 Click on the print button above to download cards. Print here
Students learn about when the American flag was sewn, who conceived it, when the flag was adopted by congress, what the colors of the American flag symbolize and more. This activity is for students in 2nd, 3rd, 4th and 5th grades.