The Washington Monument Flash Cards PDF
The Washinton Monuments Flash cards PDF - The following link is a pdf file containing cards that contain questions about the Washington Monument. Print out and laminate below.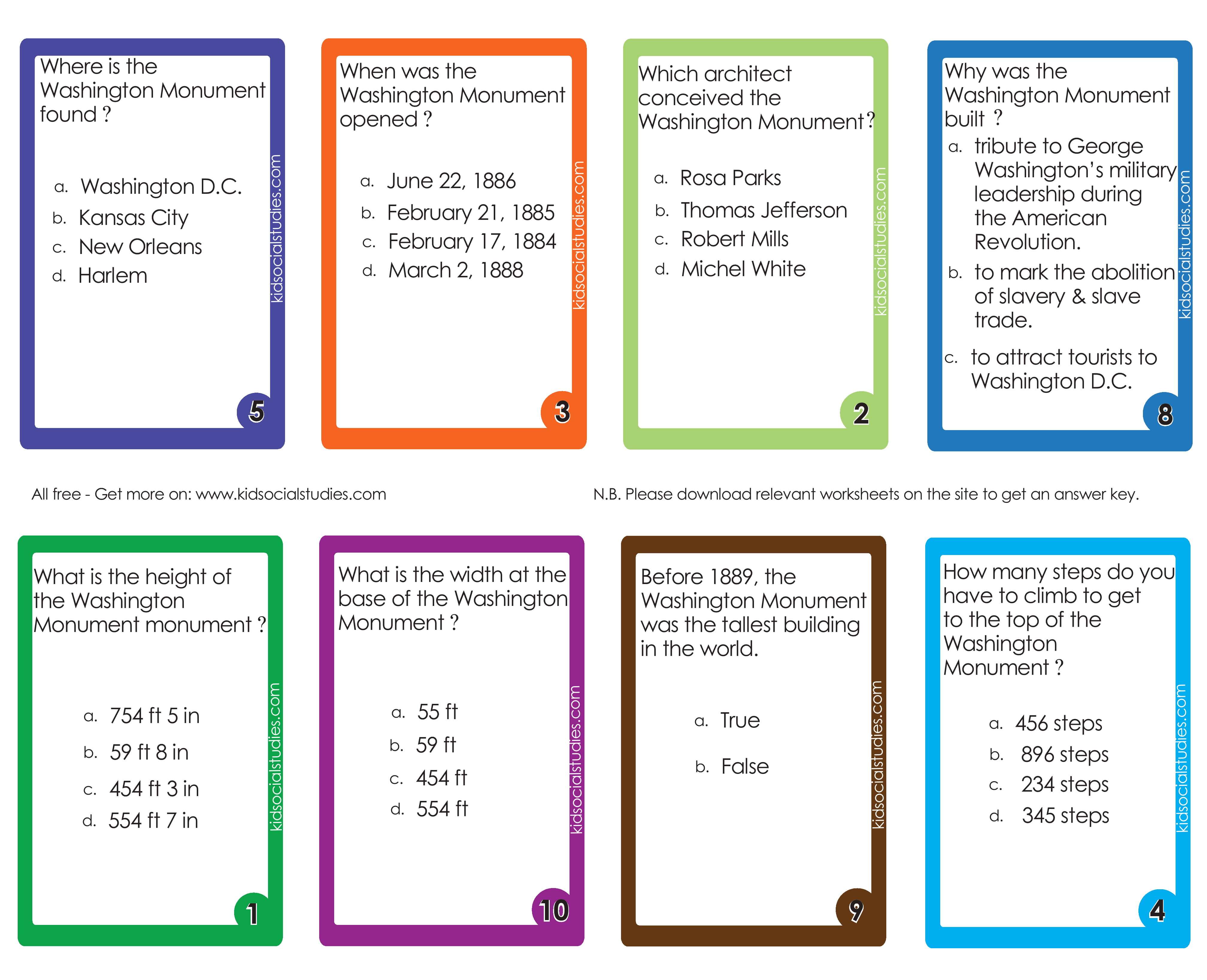 Click on the print button above to download cards or Print here
Printable flash cards with questions about the Washington monument like when it was built, in honor of who was the Washington Monument built, how tall it is, how large is it, where the monument is located and more. Pdf printable downloads free etc.This activity is for students in 2nd, 3rd, 4th and 5th grades.